Lights influenced by bikes



Lights influenced by bikes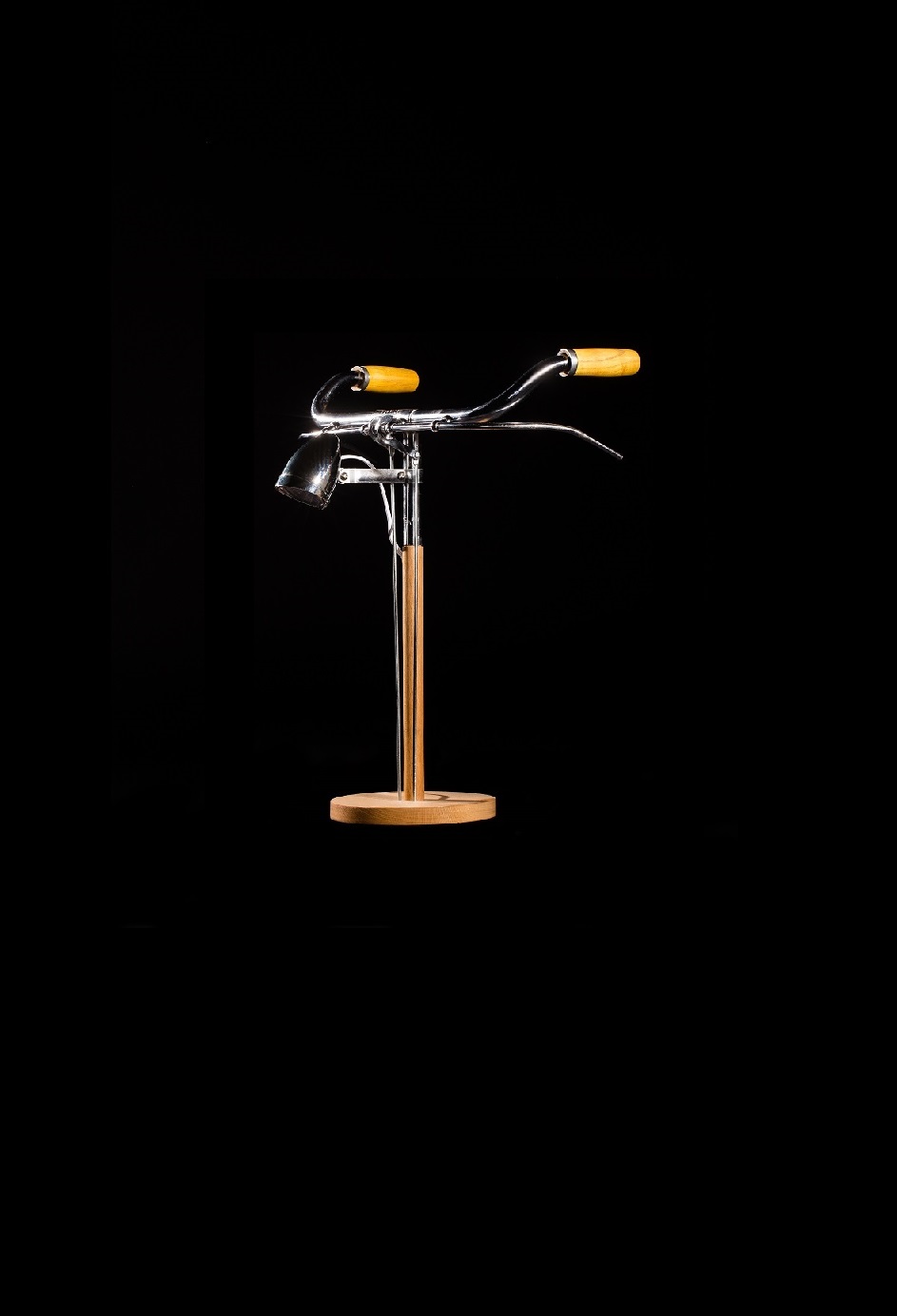 Bicycle without frame and wheels. What is that?
It is a desk lamp made from bicycle parts
---
It began with a production of a folding bike. I wanted to keep my office wear clean, so decided to design a chainless commuter bicycle equipped with carbon belt drive system. The idea to upcycle the spare parts not used for the bike was the first step...
In the following years Industrial Kid became the expert of the indoor lights and home decor influenced by bicycles.
Every item has a unique design to highlight the original function. You can pick from a small but mouthwatering collection, customize by your favorite colors or order an item with your personal memories built in. Get inspired by the gallery or contact me to discuss your ideas.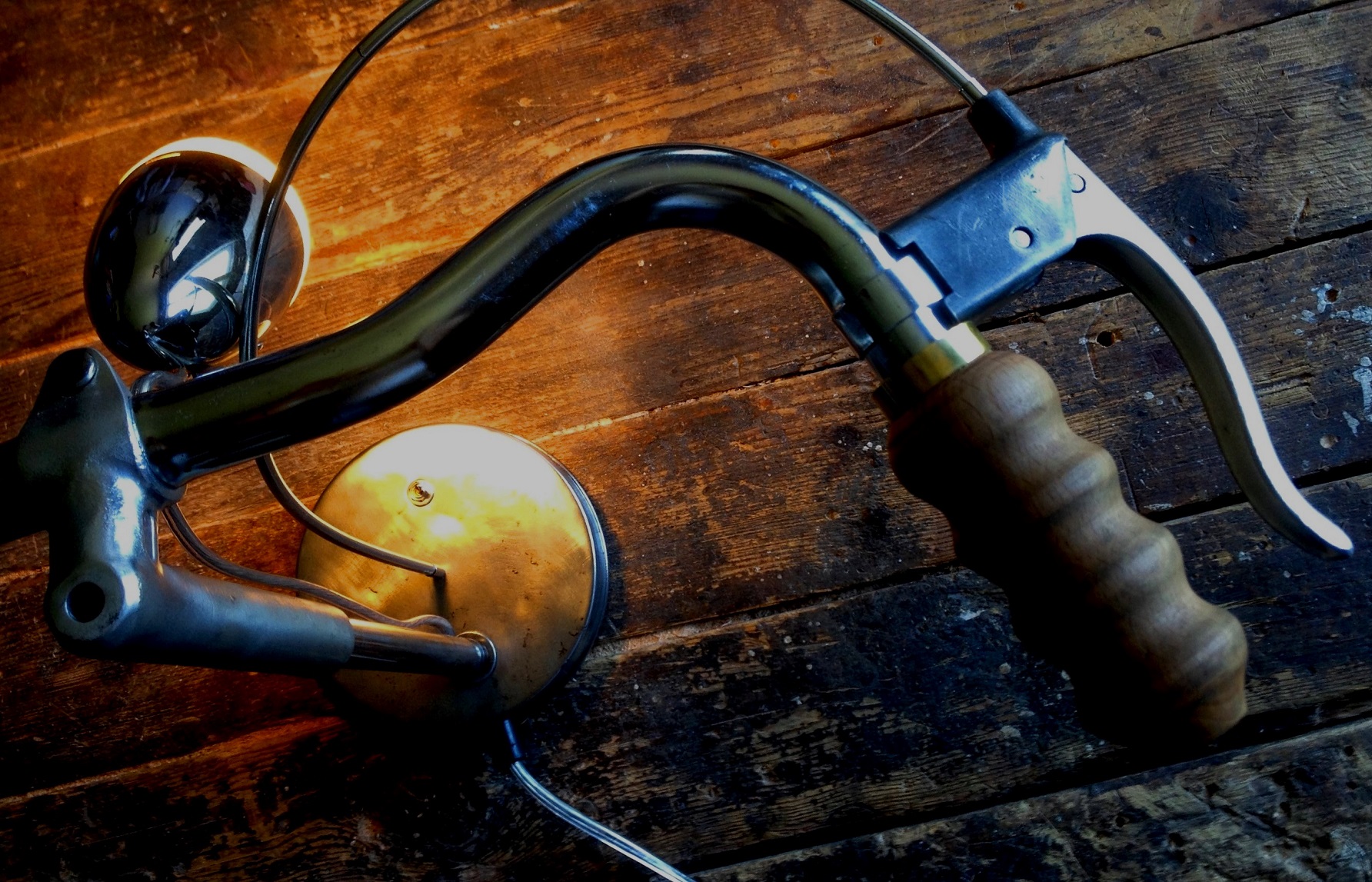 press
accolades & appearances
Long-forgotten at the back of the loft, saucepans, chandeliers and door handles reincarnated as unique design pieces.
European Copper Institute
Copper Upcycling Contest, 2015
---
With copper and copper alloys such as brass being the hottest interior design trend and a wealth of old items cluttering up our lofts, what better time for European Copper Institute to launch its first Copper Upcycling Contest with the tagline "Breathe new life into your copper"?
Participants were invited to submit their upcycled household items (functional items or ornaments, furniture, lamps, garden ornaments etc.) made of copper or copper alloy, which have been modified following the upcycling credo, i.e. recycling old materials or items, which are no longer used, to create functional or decorative objects.
Long-forgotten at the back of the loft or unearthed at a flea market, saucepans, jam-makers, chandeliers and door handles could be reincarnated as unique design pieces.
Copper is a durable, 100% recyclable, noble metal and stands in stark contrast to the concept of a disposable lifestyle. By combining copper and upcycling, the contest was seeking to raise awareness of the serious issue of waste and champion the emergence of more responsible consumer practices.
The winner of the people's choice award of the "Copper Upcycling Contest" was the blow torch lamp created by Industrial Kid collecting two times more votes than all of the other entries together.
INDUSTRIAL FURNITURE
ONE OF MY FAVORITE HUNGARIAN DESIGNERS
ERIKA INTERIORS
MARKED FOR FAME
MA MAISON MÉRITE DU CUIVRE
SHOWS CREATIVE PROWESS IN GIVING A FRESH LEASE OF LIFE